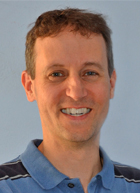 Steve Blay
Founder of OmahaPokerTraining.com
Coaching Rate: See coaching page
Steve Blay is a poker coach and software engineer who holds a patent in poker training and analysis. He is the founder of the NL Holdem training site AdvancedPokerTraining.com. Since 2009, that site has had over 50,000 members from 175 countries.
Blay received national attention when his computerized simulation correctly predicted 2016 Qui Nguyen's dominating victory at the WSOP Main Event. He served as Nguyen's personal poker advisor during the Final Table, and together they co-authored the book From Vietnam to Vegas: How I Won the World Series of Poker Main Event.
Blay is also a certified chess coach and poker tournament director.
In 2017, Blay directed the Secrets of the World Champions seminar at the Rio Hotel in Las Vegas. Shortly thereafter, he desired to create intelligent poker opponents and advisors for PLO, something which had only been done before with very limited success. After two years of research and design, this led to the creation of OmahaPokerTraining.com.
In 2018, Blay was an invited guest at US Special Operations Command (US-SOCOM) in Tampa, regarding the usage of artificial intelligence for the benefit of our Elite Special Forces. The all-day panel discussion featured military leaders and civilian experts in artificial intelligence and machine learning.
Scott Clements
Coaching Rate: Available Now! $200/hr
Scott Clements is regarded as one of the top PLO players in the world. His results speak for themselves. He holds two WSOP bracelets in Omaha, and a third bracelet in 2019 in the Dealer's Choice event – showing the breadth of his knowledge of all poker variants. He also holds two WPT championships and over 8 million dollars in live tournament earnings.
We're grateful to Scott for his time spent helping us review the play of the virtual opponents (bots) on OPT. When you're ready to work with a true poker mastermind, Scott Clements is the one.
As an introduction to his coaching style, he has made these two videos exclusively for Omaha Poker Training users: Scott's Top 5 tips to Mastering PLO, and Top 5 PLO Beginner Mistakes.
Scott has been a force in the poker world for nearly 15 years. He hails from the Pacific Northwest (Mt. Vernon, Washington), but travels the tournament circuit relentlessly across the U.S. and abroad. He has over 200 documented cashes in major live tournaments since 2005, and over 600 more cashes in online tournament action. His solid, dedicated approach to poker, coupled with his drive and tenacity make him one opponent you won't want to face.
Scott is also a featured author in the book Excelling at No-Limit Holdem.
John Beauprez
WSOP Champ and founder of PLOQuickPro.com
Coaching Rate: $250/hr
A high-stakes PLO cash game pro from Colorado, John has coached 100s of aspiring and professional poker players to improve their decision making and strategic planning abilities. He is the creator of the Win1K course, which is directed at new PLO players who desire to win their first $1,000.
We're grateful to John for his patient advice when we first began creating the bots on OPT, and access to his team who helped us analyze pre-flop situations using the MonkerSolver software.
John is the author of the "PLOQuickPro Manual", a 270-page curriculum on how to play profitable PLO from the ground up. He is also offering the PLOQuickStats manual to OPT users for free ($14.95 shipping and handling fee).
You may enjoy watching the webinar Starting out in Pot-Limit Omaha, which John did for us last year. More videos will be available from John soon.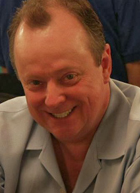 Robert Turner
Poker Legend and Creator of Omaha
Coaching Rate: $200/hr online ($250/hr in person)
There are few legends in the poker world like Robert Turner. And although he may not be a household name as a poker player, he has been a trendsetter and visionary for over 30 years.
Turner first introduced the game of Omaha poker to Nevada in 1982. The game was played at the Golden Nugget, and according to Turner, "We actually called it 'Nugget Holdem' at the time because that's what (Poker Hall-of-Famer) Bill Boyd wanted to call it." Over the years, the game became known as Omaha, and spread in popularity across the country and world.
In 1995, Turner created "Legends of Poker" for the Bicycle Casino. And in 2002 he created "Live at the Bike", the first live poker broadcast on the Internet. Since then many other cardrooms have added their own live streamed cash games, but none have ever quite equaled the original.
Humberto Brenes, Marsha Waggoner and Men "The Master" Nguyen are just a few poker personalities who have called Robert Turner their mentor and friend. He often gives free Omaha lessons at cardrooms in Southern California. He also is currently working as a casino consultant, and has over 30 years' experience in casino marketing and player development.